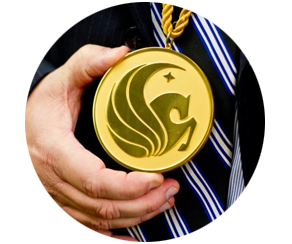 Jiyu Fang and Linan An have been selected to be inducted into the UCF Scroll & Quill Society.
Induction into the Scroll & Quill Society is a distinct honor at UCF. The induction ceremony will take place on Tuesday, April 19, 2016 at 5:00 p.m. in the Burnett Honors College Reading Room. There will be a short program and wine and light hors d'oeurves will be served. Each inductee will be individually recognized during the induction ceremony and an official letter from Provost Whittaker will follow the induction.
The UCF Scroll & Quill Society provides recognition for contemporary UCF faculty achievements in research and creative activities across all disciplines. The specific focus of this society is on recognizing faculty members who have demonstrated sustained and outstanding achievements in research and/or creative activities at UCF, and brought positive national and/or international attention to the institution through these activities.
More Information
For more information on the society, you can visit the Office of Faculty Excellence website.