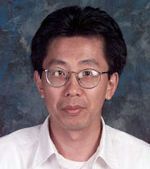 Jiyu Fang and his team's research was featured in Florida High Tech, the guide to Florida's High Tech Corridor.
Fang leads a team at AMPAC to develop simulated tissue that mimics human skin and responds to external stimuli, along with bruising and bleeding. Next, the team is researching how to simulate sweat. This research is in collaboration with the Orlando-based company SIMETRI and funded by Florida's High Tech Corridor's Matching Grants. SIMETRI is using the simulated tissue in its construction of replicated body parts and patient manikins for more realistic training in the medical field.
More Information
To read the article, head over to the Florida High Tech website.