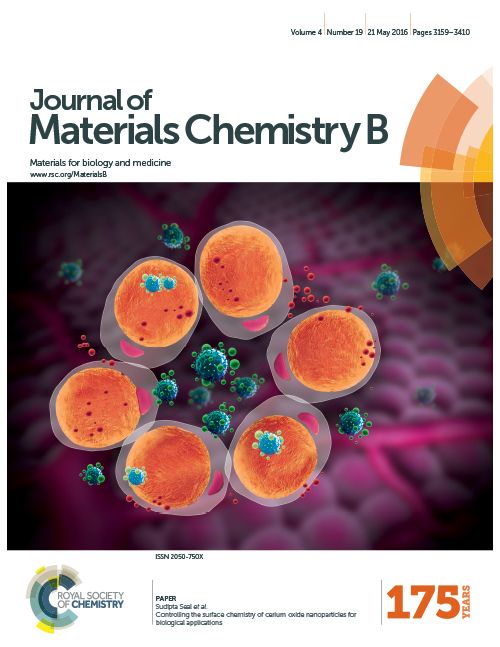 Sudipta Seal's research on "Controlling the surface chemistry of cerium oxide nanoparticles for biological applications" was featured the cover of the Journal of Materials Chemistry B, issue 29, 2016.
More Information
Click here to see a PDF of the cover.
To read the article with Seal's research, visit the hournal website.