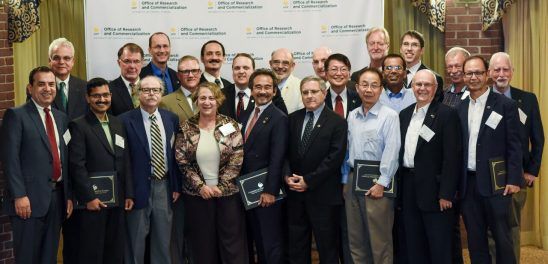 UCF has established a chapter of the National Academy of Inventors. Several NSTC professors were inducted, including Dr. Sudipta Seal and Dr. Kevin Coffey. The inaugural members boast impressive contributions to innovation at UCF, holding 541 of UCF's total 925 patents.
Several members are already NAI Fellows, and will continue to work towards the organization's goal of encouraging faculty, staff and students to create innovative and groundbreaking technology.
A complete list of UCF fellows can be found here.